---
Loblaws - Dufferin St. & Eglinton Ave.
November 7, 1960
---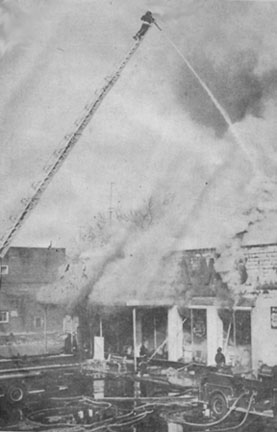 Shortly after 9:00 a.m. on November 7, 1960, fire broke out in the Loblaws store at Dufferin and Eglinton.

The stubborn blaze in the recently renovated grocery store would be noteworthy in its own rite. But the tragedy that followed made it the most significant event in the whole history of the York Fire Department.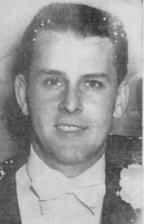 Fire Fighter Robert Leonard Ludlow, a 22 year old who had been on the department less than a year, became the first and only member of the York Fire Department to die in the line of duty. Ludlow's body was found in the basement of the store after several hours. An autopsy reported that Ludlow died as a result of asphyxia due to carbon monoxide poisoning. Two other fire fighters were dragged from the building before Ludlow's absence was discovered.
Although the building's sprinkler systems were turned off, and Fire Marshal's recommendations and regulations were not enforced, Coroner Morton Shulman's inquest chose to harshly criticize the department for Ludlow's death. The inquest was quite critical of the fire department's inspection procedures, training program, and lack of supervision of its fire fighters. Evidence at the hearing showed that the first five arriving crew members had an average of fourteen month's experience. Other recommendations from the inquest included making the use of lifelines mandatory, and requiring audible low pressure alarms to be installed on all self contained breathing apparatus.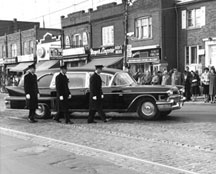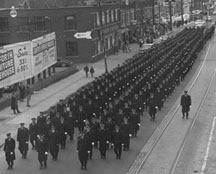 Hundreds of fire fighters came to honour their fallen comrade. Thirty-five members of the Etobicoke Fire Fighters Association staffed York fire halls so that York men could attend the funeral. The Etobicoke men volunteered to to work in York "as repayment for the many kindnesses its members received during Hurricane Hazel."